AASL Conference was held in Salt Lake City on October 21-23. Quite a few TASL members were able to attend. We have several members with leadership positions in AASL and others who presented and/or promoted their publications. Scroll through to see all the highlights.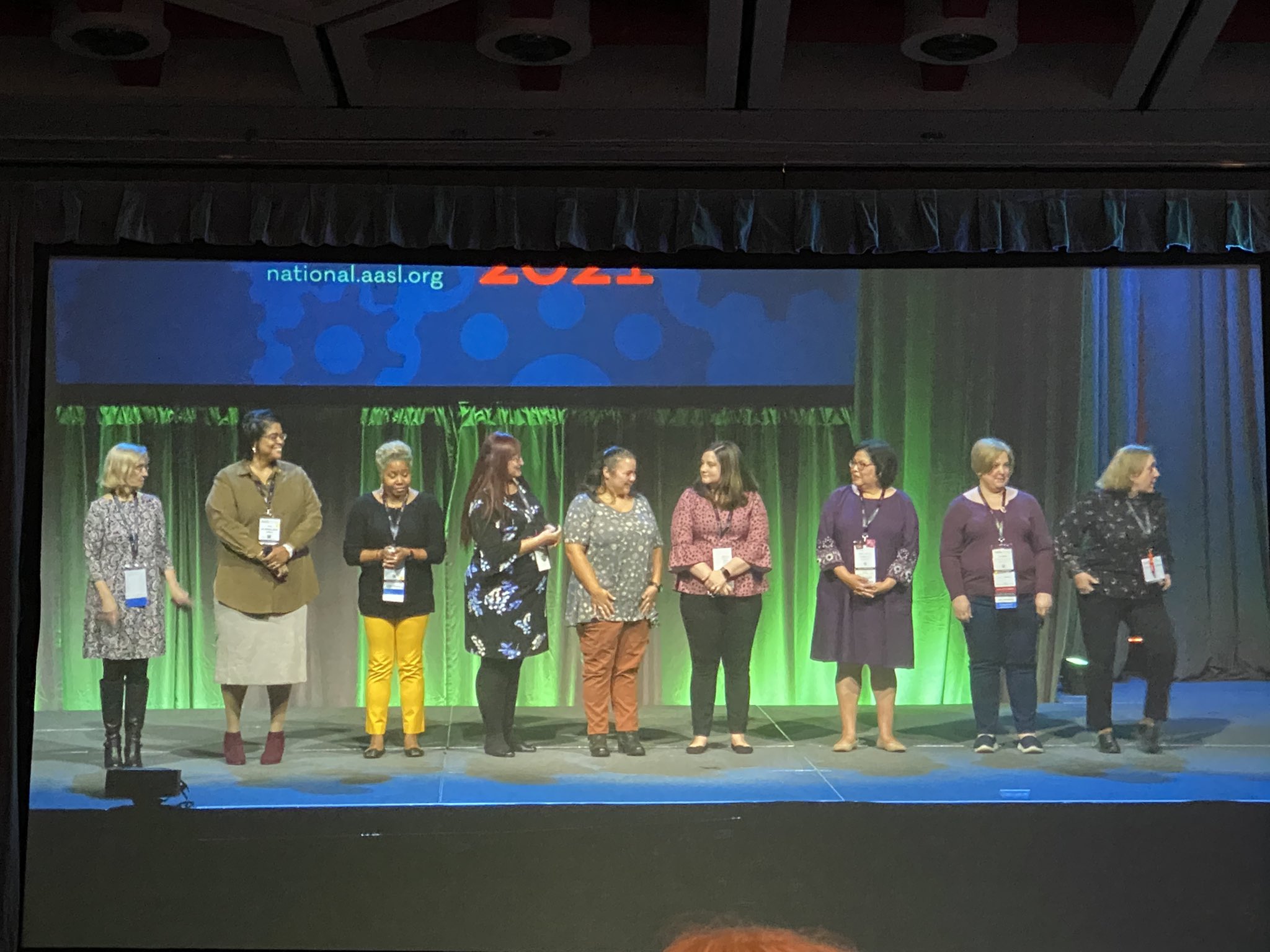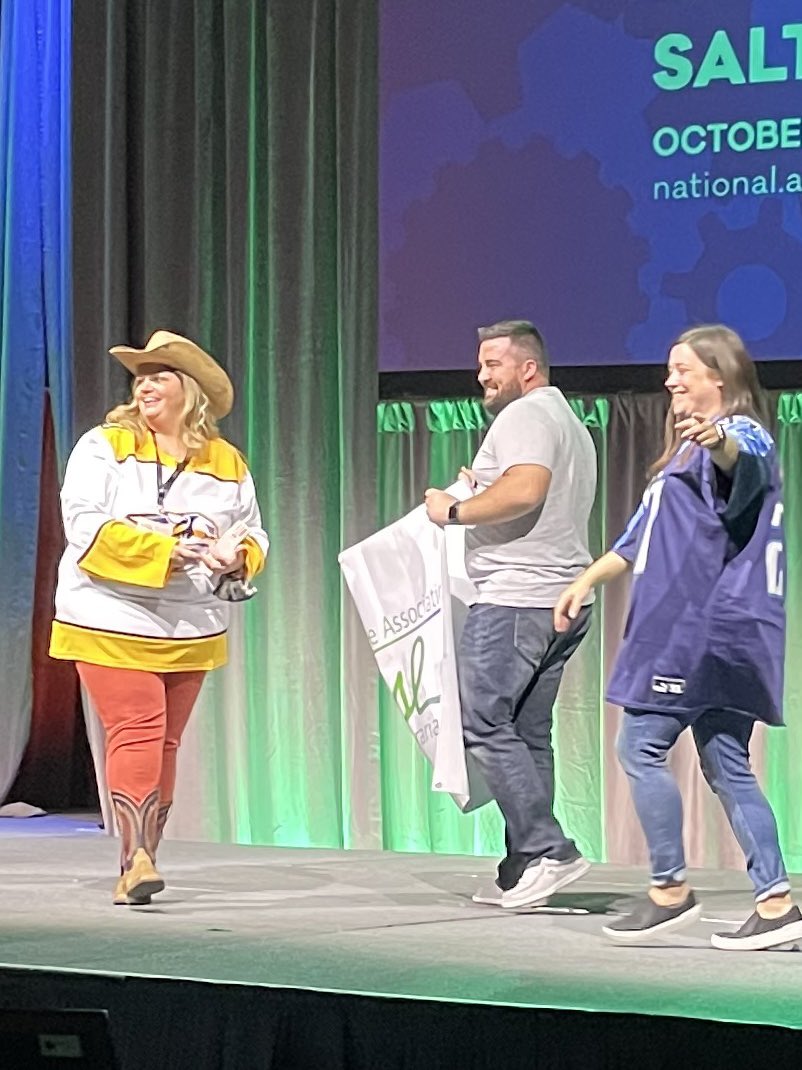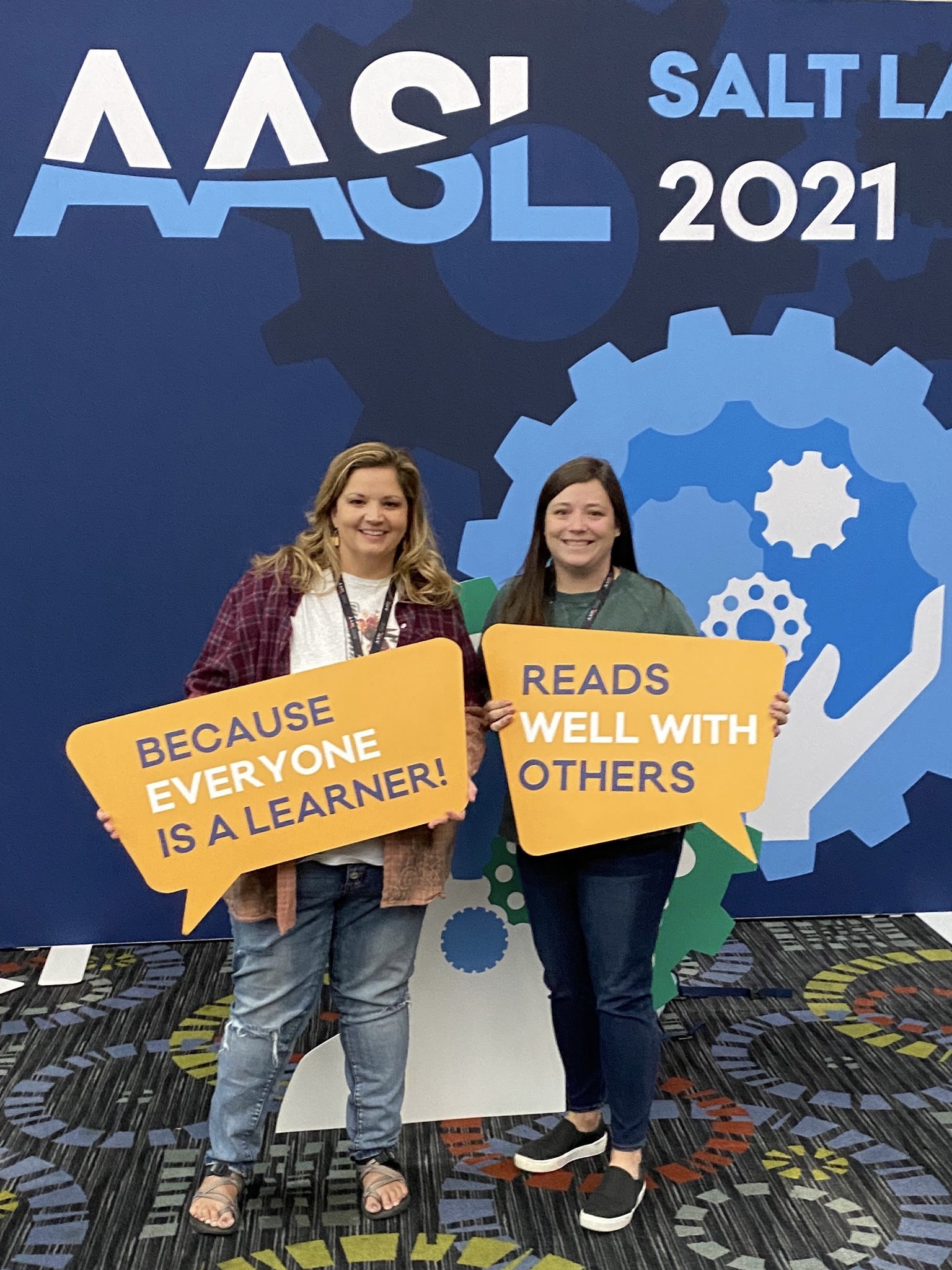 TN School Librarian Authors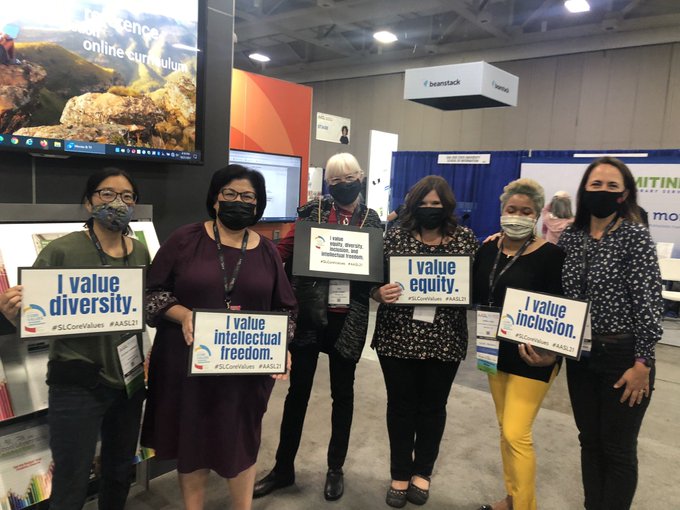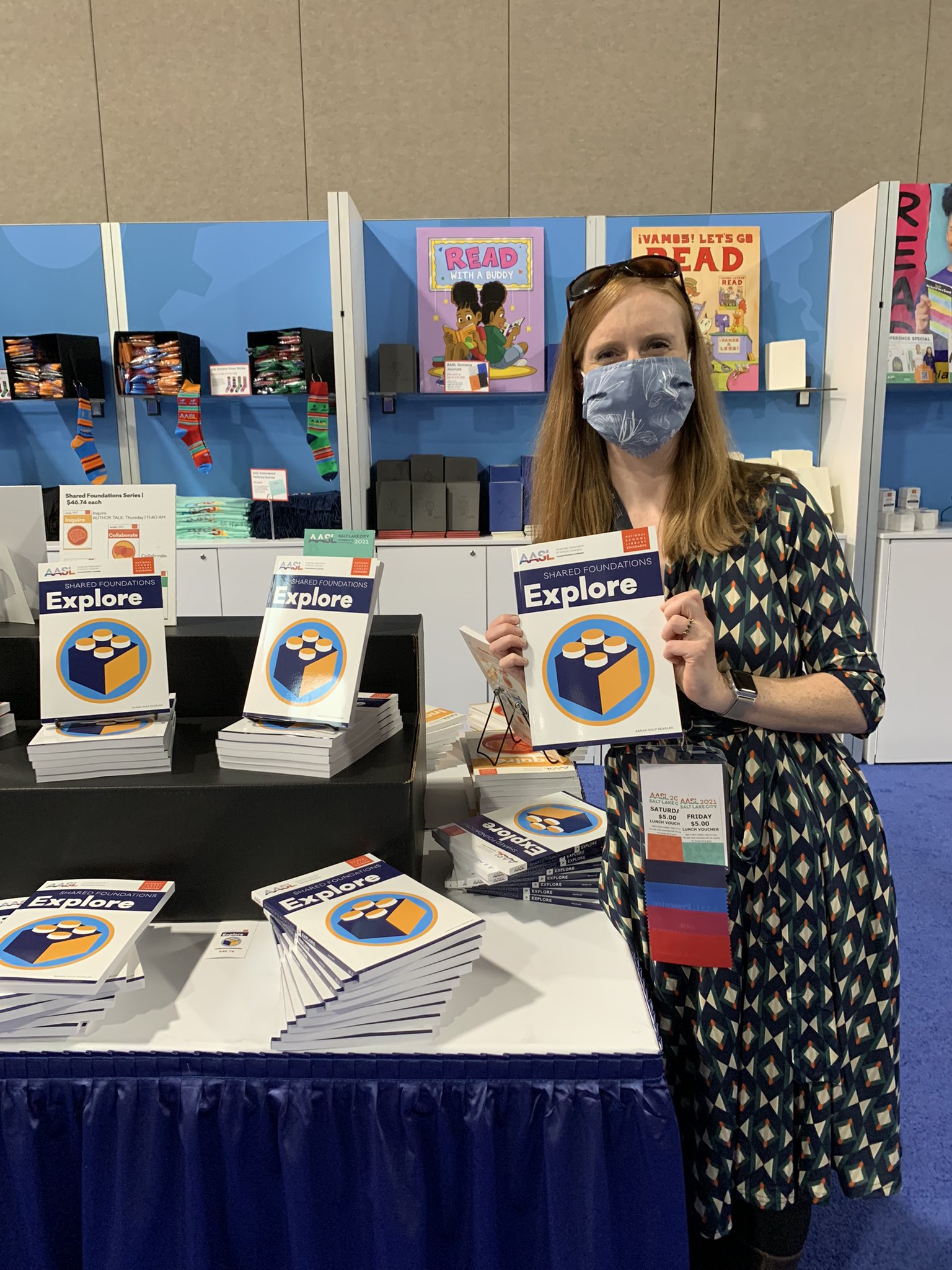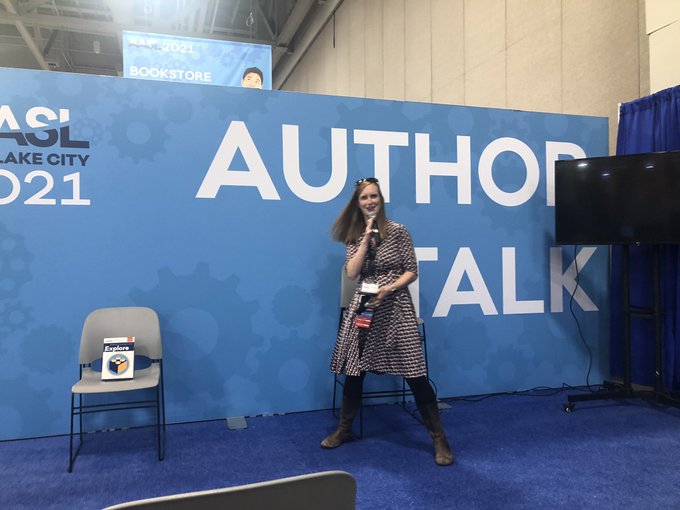 TN School Librarian Presenters
District Specialist in Library Media Services for Knox County Schools, Sarah Searles, is now a published author! She led a pre-conference workshop on her book, Explore, a title in the AASL National Standards Shared Foundations Series.
Workshop description:
In school librarianship, there is nothing better than the opportunity to "Discover and innovate in a growth mindset developed through experience and reflection," as embodied in the Explore Shared Foundation. In this preconference session, we will use the AASL Standards as our compass to navigate the broad and varied territory our profession covers, with a full backpack of resources, ideas, and trends to help us along the way. We'll get moving with a strong set of boots: a practical model for real-world implementation of the standards. Through a journey of thoughtful, reflective practice to support the unique needs of their learners, participants will do their own exploring as they learn about Explore.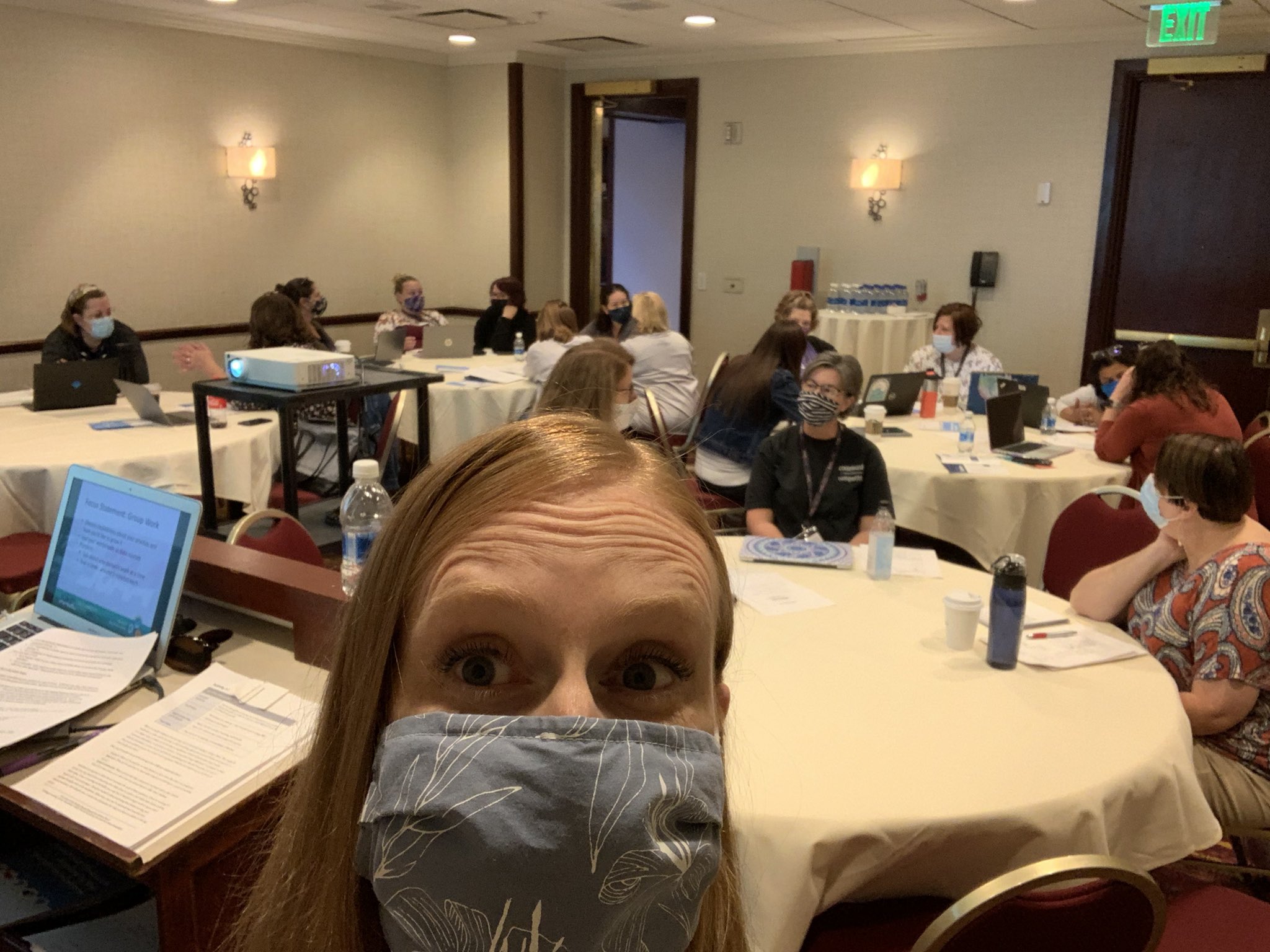 ---
Erika Long, school librarian in Metro Nashville Public Schools, was busy at AASL 21! Along with serving as AASL Secretary/Treasurer, Erika promoted her new book, Core Values in School Librarianship, with a session alongside her co-authors, AND co-presented on "Evolving Practices in Creating a School-Wide Culture of Reading."
Session Description:
How do school librarians transform library policies, programs, and practices to create equitable, diverse, and inclusive spaces that support K-12 students in exercising their right to thrive? The presenters, all practicing school librarians, will share ways they have implemented change in their library spaces and will engage participants in critical discussions and reflection about how we can further improve our practices to achieve social justice within our sphere of influence.
Session Description:
We've all heard there's no "going back to normal" and that includes our schools' reading cultures. Four panelists spanning the PreK-12 spectrum share best practices to nurture a culture of reading, whether in school or at home, its evolution during a pandemic in a variety of learning environments, and how it continues to evolve. Join the discussion of newly emerging best practices to nurture a culture of reading both in the school building and virtually.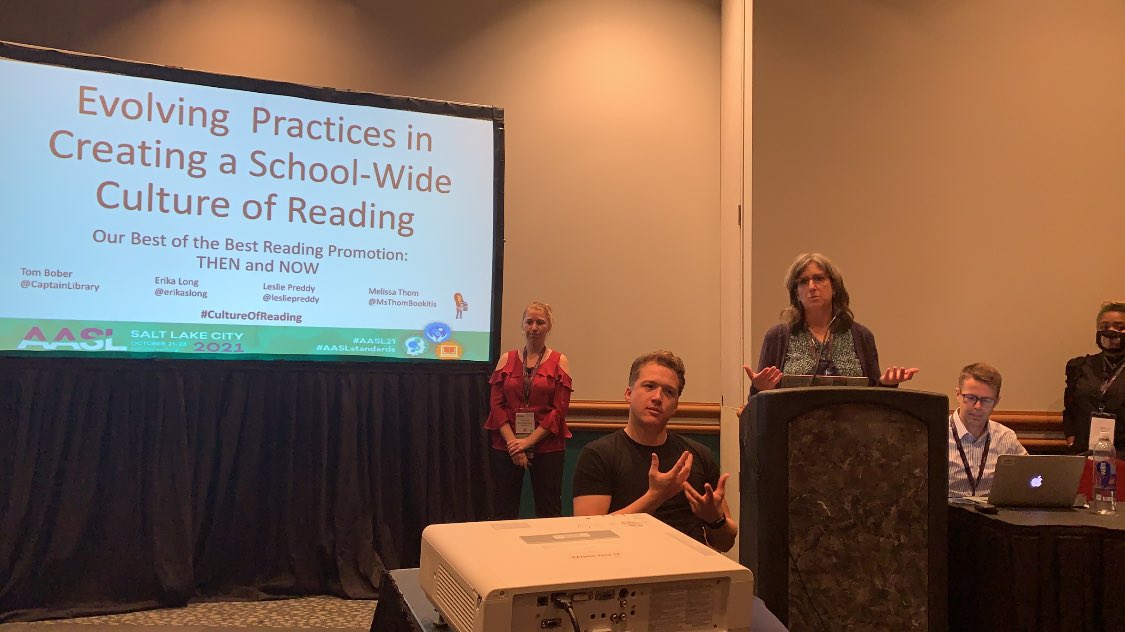 ---
Elizabethton High School Librarian, Dustin Hensley, co-presented the session "We Don't Shush Here: Student Voice in the Library."
Session description:
Student voice is the notion that since students have the greatest stake in what happens on campus, they can and should have the greatest say in what happens there. Participants will understand student voice and the positive impact it has on students and school communities, see examples of student voice in action in Elizabethton, Tennessee and Manson, Iowa, and will create a plan to encourage student voice in their own school libraries.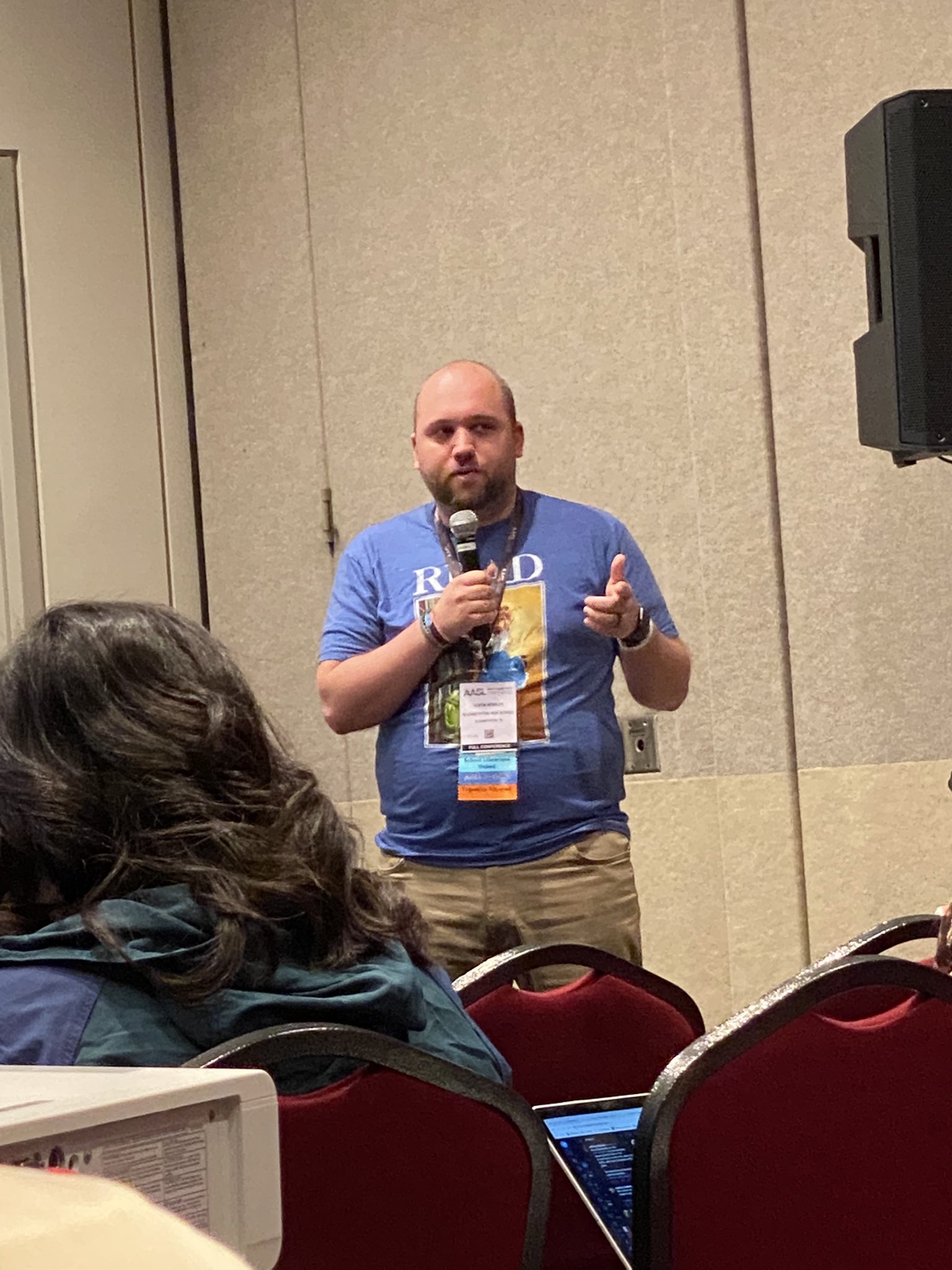 ---
The Friday General Session featured members of the AASL School Leader Collaborative including Principal Joel Hoag from Freedom Intermediate School in TN.
Session description:
Join superintendents and principals from across the country for an engaging, interactive, and frank conversation on what administrators need and expect from their school librarians and school libraries and how administrators can empower a school librarian's leadership role to impact all learners.
The administrators participating in the general session have worked closely with AASL over the past two years as part of the AASL School Leader Collaborative, an OverDrive-sponsored initiative championing the school librarian's integral role in teaching, learning, and school culture. They are eager to share their insights with school librarians and their fellow administrators during this conversation that will elevate and empower the voice of the school librarian.