East TN Librarian of the Month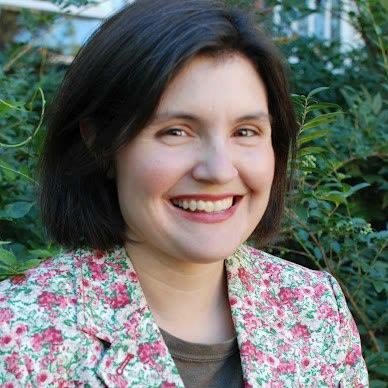 Name: Cristol Kapp
School: Red Bank Elementary
School District: Hamilton County Schools
Follow Cristol on Twitter @CristolKapp
Middle TN Librarian of the Month
Name: Erin Alvarado
Hometown: Chapel Hill, TN
School: LaVergne High School
School District: Rutherford County Schools
Grades Served: 9-12
Average # of Students per Class: 25
What do you love most about being a school librarian?
The interactions with the students are the best part of every day and the most rewarding aspect of being a school librarian. Whether we're talking books, schoolwork, or life, there's no place I'd rather be. I also love collaborating with teachers–that's a close second!
What would someone see if they were to walk in your library?
If one were to walk into my library, they would see collaboration, curiosity, joy, lots of beautiful, inclusive books, and people who respect, love, and care about each other.
What are you most proud of regarding your library program?
I'm proud of so many things about my library program, namely revitalizing the space and collection for the students. They now have a warm, inviting, dynamic library media center with books that reflect them and their lives, and they have additional resources in our media room so they can learn how to design and create music, video, graphics, 3D models, and more. Circulation is up over 60%, and the students and teachers know they are always welcome in their library, and that if they can't make it, the library will come to them. There is so much more work to be done, but I'm proud of how far we've come. Also–we didn't shut down this year, even with so many unknowns because of COVID. We did what we do best; we adapted! We taught via Zoom, delivered books to both in-person and distance learners, collaborated virtually, and changed whatever was needed to ensure we could continue to serve our community.
What advice would you give a new librarian?
Don't be shy about attending PLCs and being a regular part of the planning process with your teachers. You will learn so much about what they and your students need, and you will add value to these conversations. Use this time and other opportunities to build relationships with your teachers, especially if you're a high-school librarian and don't have an assigned class rotation. Those relationships are the key to collaboration, teaching, and forming connections with students who may not otherwise have a reason to come to the library.
If you are willing, please provide us with a favorite activity description that we can share with other professionals.
I really enjoy collaborating with my health teachers, SROs, and STARS coordinator to teach digital citizenship and online safety to our Freshmen. It's one of my favorite opportunities to work with the students and let them know they have someone in their corner. I've included the lesson here.
Anything else you would like to share?
Just a shout out to the incredible librarian media specialists in Rutherford County Schools. I'm lucky to work with the best, most dedicated group of professionals!
Follow Erin on Twitter @ErinLHSmedia and @LaVergneLibrary
West TN Librarian of the Month
Name: Kristy Alley
School: East High School
District: Shelby County Schools
Follow Kristy on Twitter @KristyDAlley